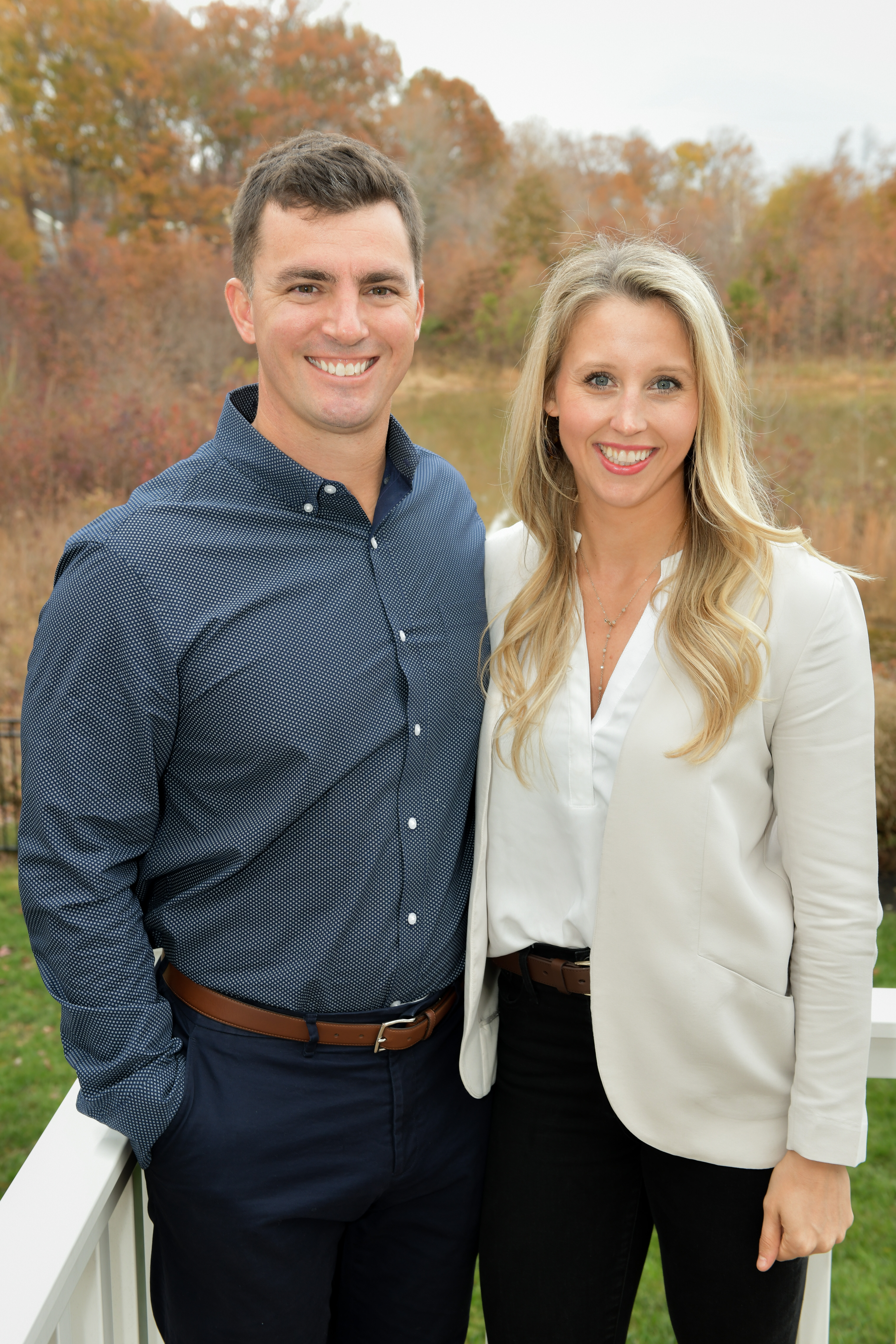 Phillip & Courtney Brown, Founders of The Brown Team @ Pearson Smith Realty
Prior to selling real estate Phillip was a project manager for a predominant production builder in the area. This experience brings a valuable skill set to the home buying and selling process. He realizes that buying or selling a home is the biggest financial decisions someone can make, which is why it is imperative your Realtor knows the ins and outs on how the home is built. Phillip has been able to save his clients thousands of dollars with this skill set alone. Phillip grew up in Newport News, Virginia and joined the Marine Corps after high school. After a tour of duty in Iraq he received his B.S. from James Madison University and his M.E. from Auburn University while working as a strength and conditioning coach with the Auburn Football team (War Eagle!).
Courtney attended James Madison University on a Women's Basketball scholarship and graduated with a degree in Kinesiology with a minor in Business. Having a strong background in sports at a high level she developed the work ethic and competitive drive needed to excel in Real Estate. She does not stop until her clients are satisfied and obtain the results they are seeking. Previously having worked on one of the top producing teams in the area Courtney gained incredible first hand knowledge of the market, from listings to buyers, she has the "know how" to sell or find your dream home.
Steve Miller, Real Estate Agent